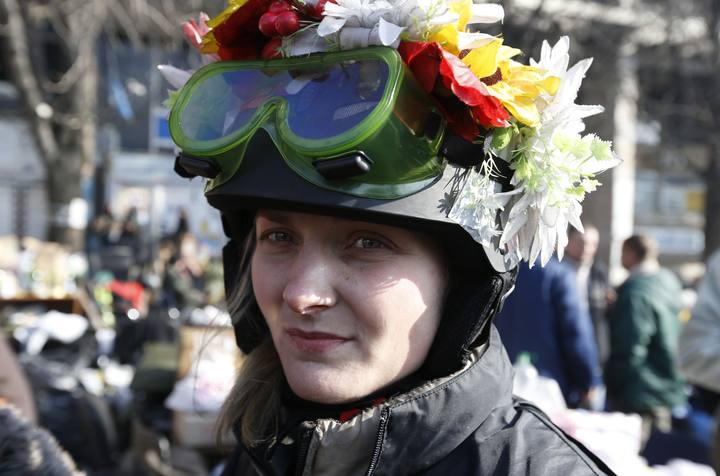 23/II/14
Still mired in discontent with its policies, and overwhelmed by the response of the security forces, the street people withstood everything to make yesterday, the Parliament destitute Yanukovich and liberate their opposition, Yulia Timoshenko.
People have established a militia, called self-defense units, that currently controls the capital, including the parliament and even the residence of Yanukovich.
Below: The Ukrainian people, real protagonist of the overthrow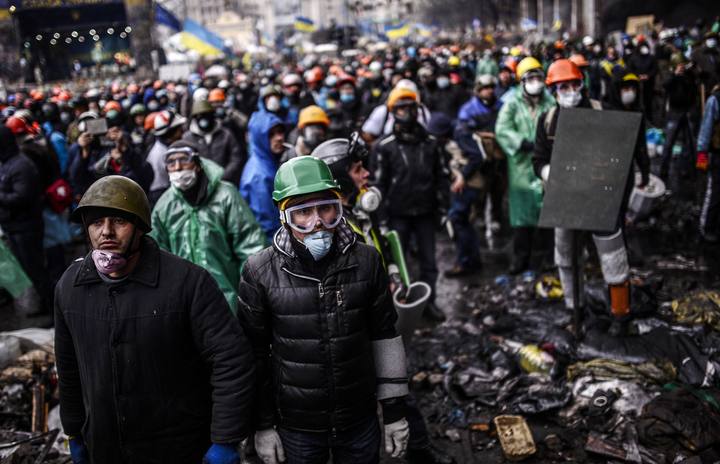 Situation he has called a "coup" In the morning, he fled to the eastern city of Kharkov, where he was caught by border guards, trying to fly to Russia on a charter flight, without having gone through the relevant controls.
Currently missing, although it is suspect that he has returned to his hometown in Donetsk, in the Russian speaking half of Ukraine as well as Kharkov.
Instead, his opposition, Tymoshenko, made trip in ​​the opposite direction, returning to Kiev from Kharkov, where she was hospitalized from May 2012 for a herniated disc.
She appeared in the Independence square, in a wheelchair, where she reminded the "heroes" who lost their lives these days and asked the protesters to resist until it can be chosen a new president.
She herself has declared to be submitted to the elections.
Below: Yulia Tymoshenko during her meeting at Maydan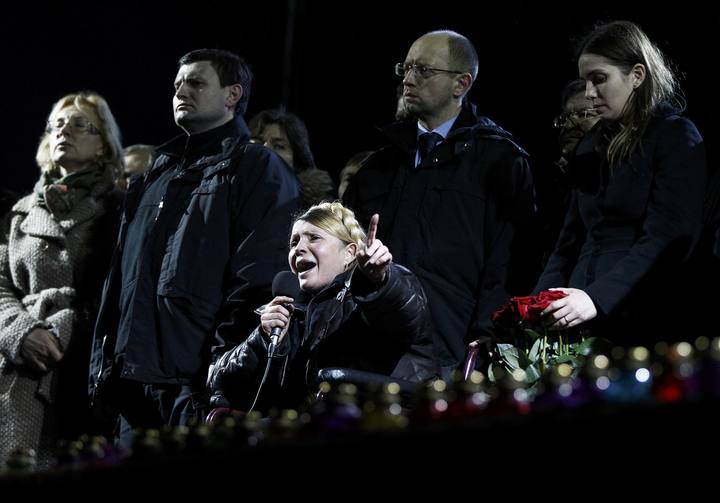 However, not all have received her return well. Some protesters, who suspect that she is a corrupt oligarch more, in the political system they are trying to change, hissed her and left the square, telling that she does not represent them either.
While the European Union has done absolutely nothing about it, Washington, London and Berlin have declared their support for the new regime and Moscow has rejected it in full, urging world leaders to grant the agreements from last Friday, thing which now seems quite unlikely.
Below: Delegations from Washington, London and Berlin in Kiev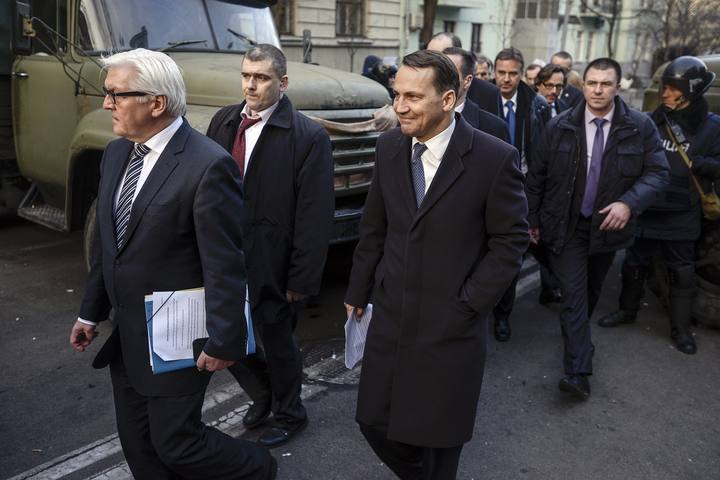 Documentary from the Spanish television program, Weekly Report, titled "Ukrainian Abyss" (in Spanish) at the following link:
http://www.rtve.es/alacarta/videos/informe-semanal/informe-semanal-abismo-ucraniano/2412047/