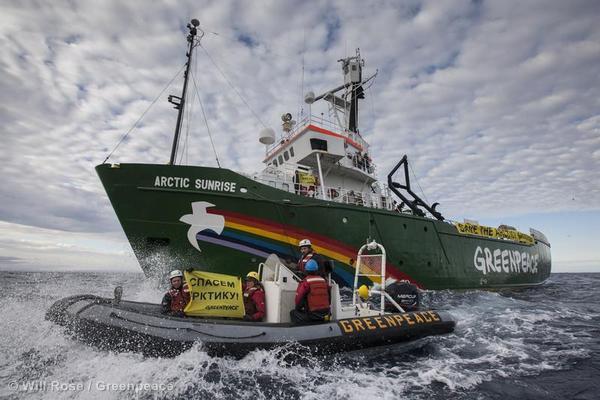 15/II/14
John Kerry announced yesterday in Washington the creation of the figure of a special representative for the Arctic Region, an area of ​​growing strategic importance to the U.S. and has led the country into direct competition with other powers such as Russia and Canada.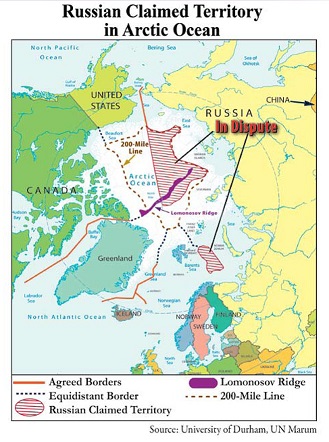 Above: Current extension of territorial waters and proposed forms on the new ice-free waters in the Arctic.
In a statement, Kerry recognized the Arctic "Is the last global frontier, a region with enormous geostrategic, economic, and national security implications related to the environment and climate, for America and for the world."
The melting caused by global warming is opening new trade routes in the North Pole, which has made major Arctic powers -Russia, Canada, USA (Thanks to Alaska) , Denmark (For Greenland) and Norway compete for control of new territories rich in natural resources, over the protests of environmentalists that fight to protect the region.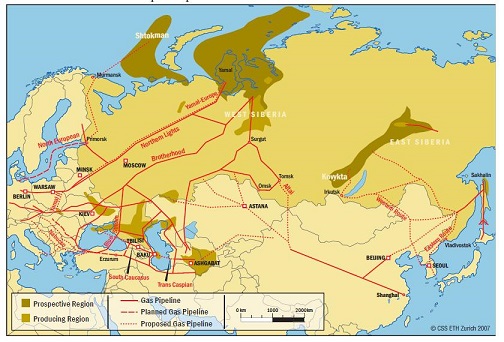 Above: Illustration of the importance of natural resources for the Russian Arctic and other non exploited oil bags (Shown as prospected regions on the map, in the darkest shade ) relative to those that currently already operates (Shown in inter medium tone as Producing regions)
The creation of the position also reflects the desire to prepare for the presidency in the Arctic Council, rotating one, between the eight member States and which will correspond to U.S. in 2015.

One of the senators from Alaska, the democrat Mark Begich, asked in his arrival to the Senate in 2009, the creation of a post focused on the Arctic, and now Kerry wrote to him and the other state senator, the republican Lisa Murkowski, to keep both of them warned about the ad.
In addition to the State Department, the Pentagon has made clear his interest in the Arctic, since last November issued a new defense strategy in the region.
"Russia is marking its superiority in the Arctic, has great economic interest and is preparing a strategy and has a vision about, while the U.S. are confused, are not positioning their selves and are facing budget problems" told, as informs the Spanish news agency EFE, Heather Conley, an expert from the CSIS school in the Arctic geopolitical role, last November 2013.