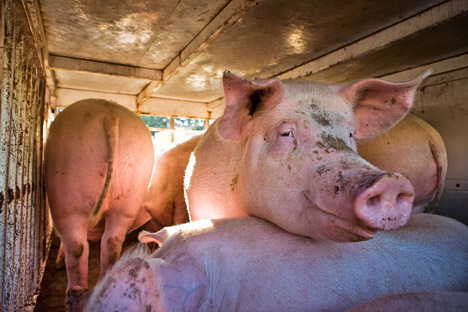 06/II/14
Always free trade of goods within the European Union, has been understood as a great advantage to its member states.
However, it has been the same feature, which, following the recent outbreak of African swine fever in some of the countries of the European Union, has made Alexei Alexeyenko, official representative of Rosseljoznadzor (Russian Agency for Veterinary and Phytosanitary Control) announce, that Russia will ban the import of pork from the EU.
The ban will affect both the raw materials and their derivatives. Import of production without an extensive heat treatment and accompanied by the corresponding guarantees from veterinary control bodies of the European Union shall not be permitted.
These new rules also affect the meat for the production of food for feeding of fur animals and pets. The embargo will remain in effect until the European Union define safe areas where there are biological agents of swine fever, from which production can be supplied to Russia, and prepare certificates of quality.
But still it will take at least several months to make this possible.