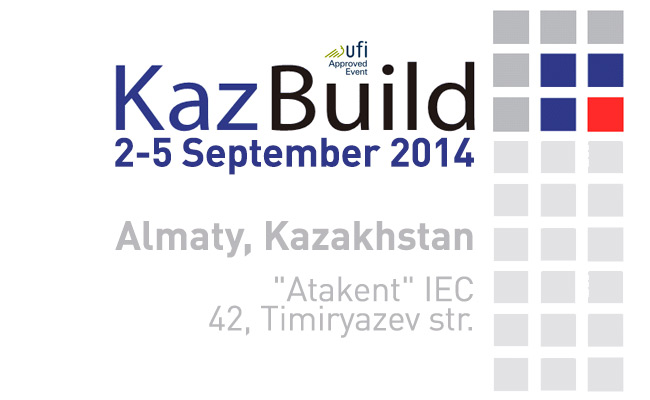 25/08/14
Dear Sirs,
Almaz trading-SanicCes, are pleased to invite you to the next edition of the International Exhibition for Construction, Interiors, Windows, doors and facades, Ceramics and Natural Stone of KazBuild 14, in the city of Almaty, the former capital of Kazakhstan.
The fair, which is the most important trade exhibition about these sectors in Central Asia, both for its location, such as number of visitors, celebrates this year its 21st edition.
It will take place, from Tuesday, September the 2nd. to friday September the 5th., on Timiriazey street, 42, in the 9, 9A, 9B and 10 Halls, of the "Atakent" Exhibition Centre in Almaty.
Below: A sight of the booths at the fair, during last year's edition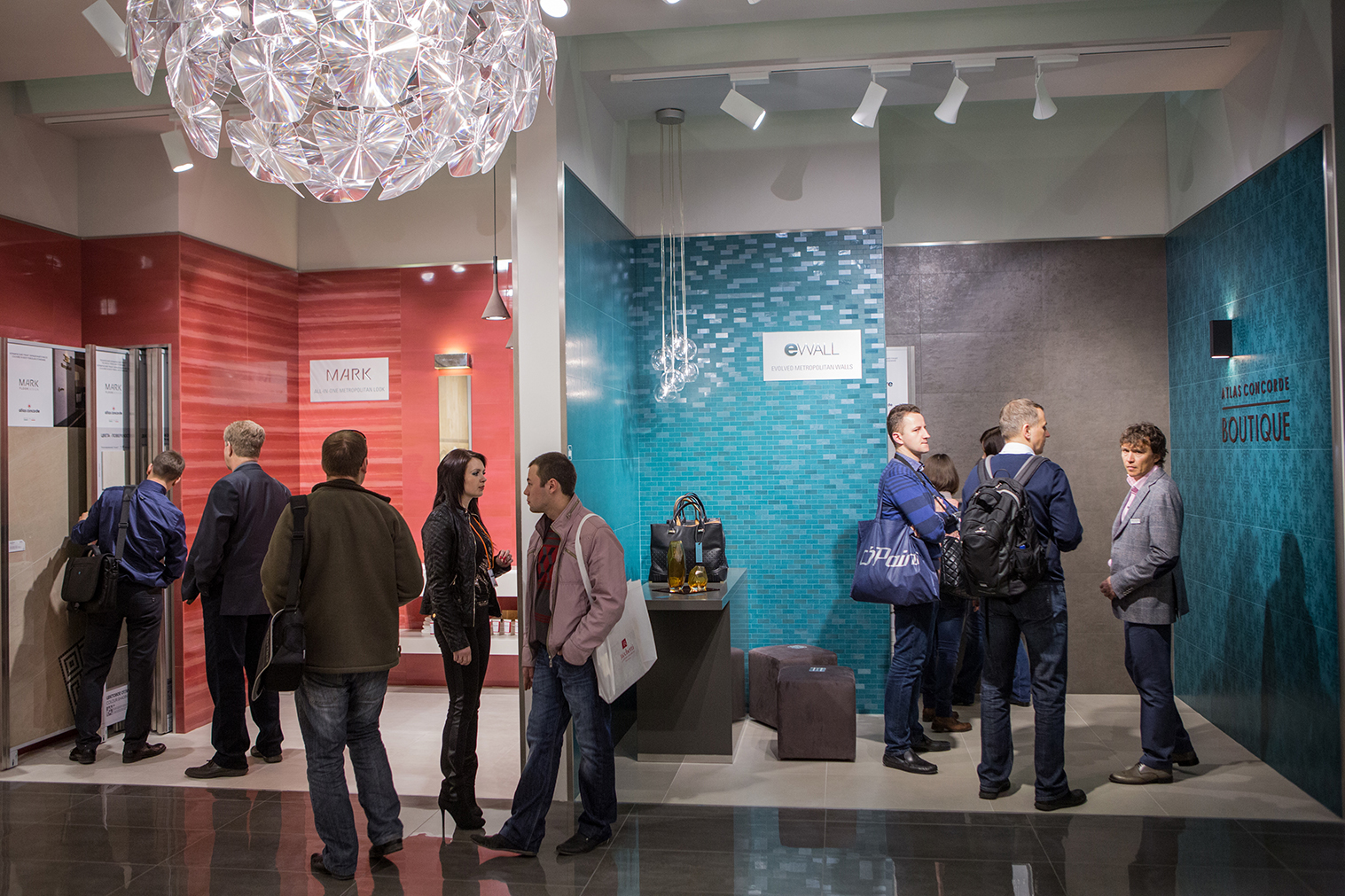 The survey results shows that each year, KazBuild is the meeting place for professionals in the construction industry, offering new products, ideas and knowledge.
In their areas of higher commercial activity may involve the acquisition of more than 7,000 business contacts in four days.
Below: Hostesses disclosing with their costumes, the folklore of the Central Asian, Kazakhs, and the Slavs, Orenburg Cossacks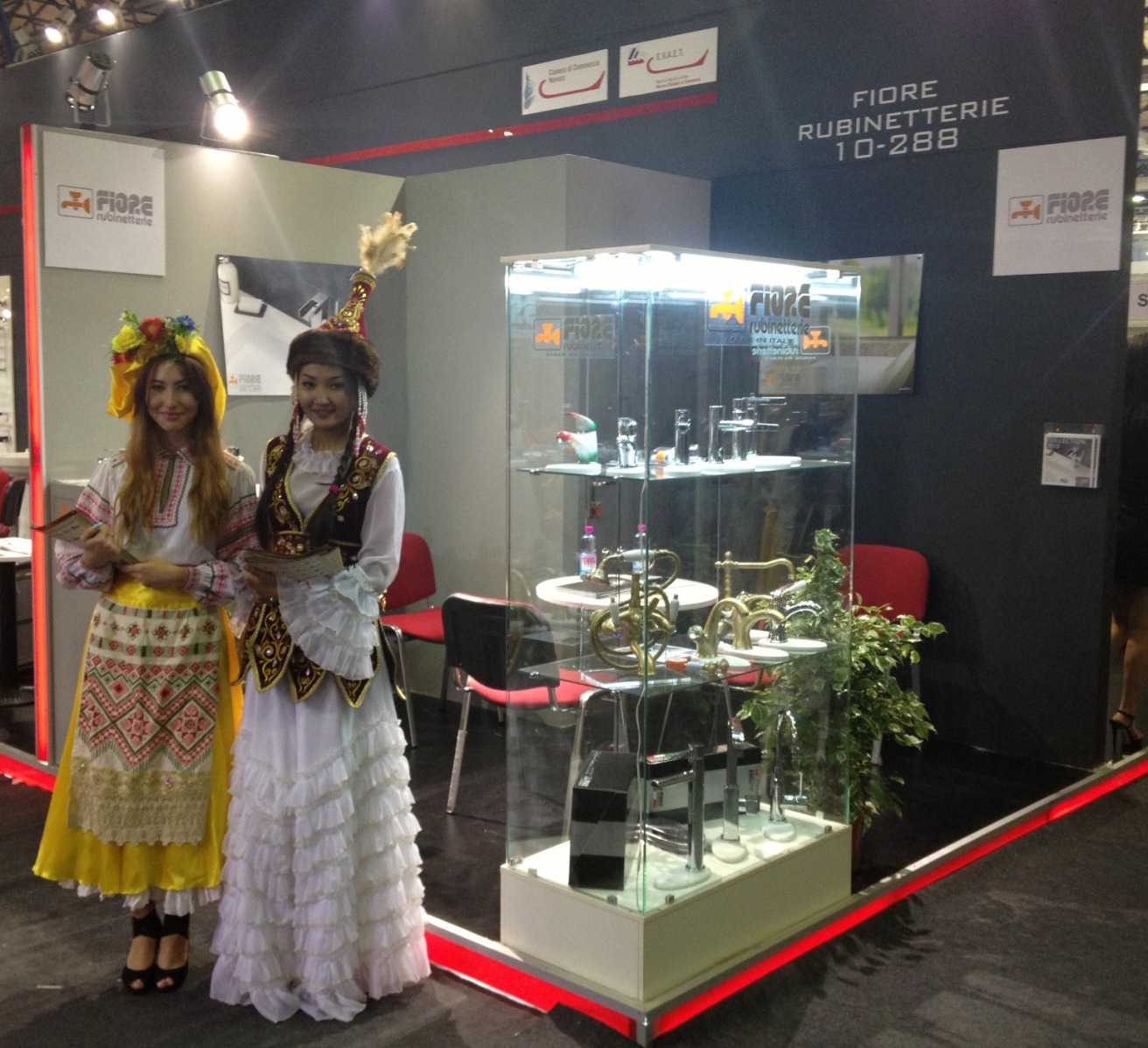 Almaz trading-SanyCes, will be represented by the CEO of SanycCes Mr. Pascual Vilanova and Commercial Director of Almaz trading, Mr. Carlos Paniagua, who will be glad as always to welcome you in the Hall 9b, Stand B 491.
Below: On the booth, Almaz trading-SanycCes will introduce their new products for this year in bathtubs, shower enclosures, and shower trays and sinks, in both pure acrylic as in the novel Luxtone, manufactured solid surface, the same material used by Corian, or Kryon from Porcelanosa ...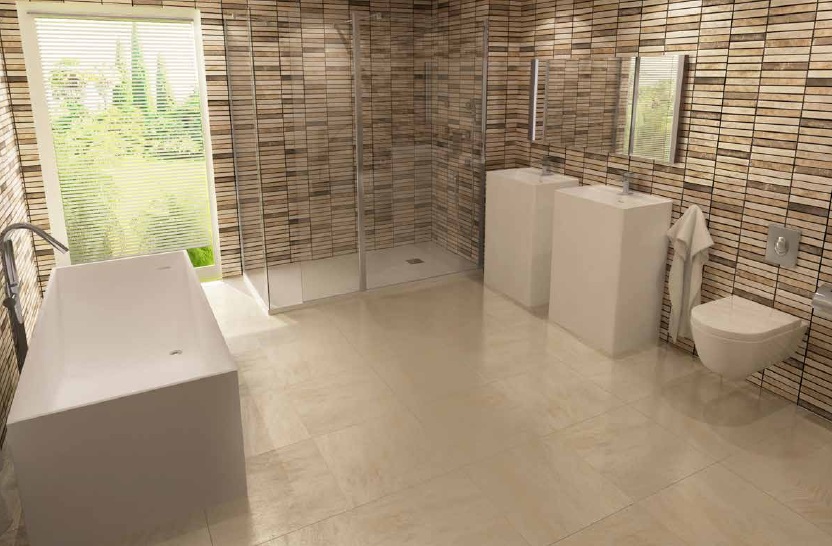 Almaz trading