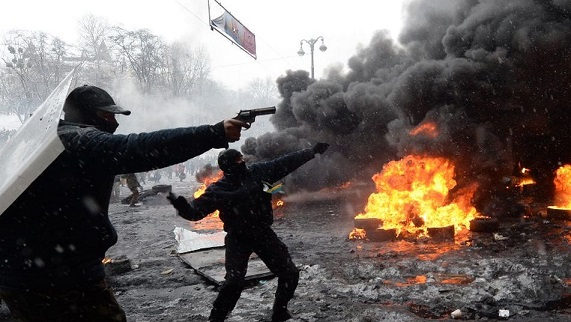 22/I/14
The most centric and touristic streets of Kiev seems to have become the scene of a real battle.
Although not officially recognized more than three ones, some sources talk already about five dead pleople in the clashes between protesters and the government in the riots.
As we remember you now, the protests began last November when President Viktor Yanukovich announced that he was abandoning the signature of the Association Agreement between Ukraine and the European Union.
This precipitated the manifestations of anger of the Ukrainians suspicious about falling back into the Russian influence orbit, instead of joining the EU
Protesters groups, demanding a return to the 2004 orange constitution, fom the Yushchenko and Tymoshenko period and that was amended later, thus increasing the powers of the Presidency.
The protest groups have already taken over several other buildings of government and find themselves entrenched in Kiev, the capital.